Ch Pond Hollow Brillant
 OFA 9436G-VPI/Elbow EL1601-VPI; CERF 6034/14-79*; D14-CARRIER (ED/SF)
EIC & PRA Normal X pedigree; DM88-N/N; Cardiac CB-CA94/34

DOB 09/17/07
Pictures: (click to view)
Show Photo

Body in Profile

On the Hunt
About "Brie":
A stunning beauty, Brie was a light deadgrass girl with tons of coat and bone. She had the correct angulation, a sweet and loving disposition. She finished her Ch title in 7 shows with 4 major wins including a BOB over a group placing special. She was Reserve Winners from 6-9 class at the Trenton 08 supported show. Brie's litters have produced beautiful pups in personality, working ability and looks. Her son Pond Hollow Doublecoat Ice Breaker was exported to Sweden and won the Swedish CBR National twice and Best in Show German Retriever Club.
She retired to Mississippi living with long time friends Herb and Carson.

Carson writes: "Brie is definitely a Daddy's girl.  She helps Herb get dressed every morning and even though he always complains about not needing any help - I catch them having heart to heart talks about what they will be doing for the day.  The cat is resigned to being dragged by its neck like a newborn.  At night all three look for each other and settle in together.  She is great at the vet and even held out her paws for her pedicure. She loves riding in the front seat and does not want to go into the back with Sunday.  I love that Brie is always with me  -in the garden, out in the pasture.  We are far enough out that she makes me feel very safe if someone was to come on the property. Thank-you for entrusting this wonderful girl to us." (Thank-you Carson and Herb for giving her such a wonderful place to retire to. Brie died in October 2016 from a paralyzing blood clot in her spinal cord).
Her Offspring:
Am/Swedish Ch Pond Hollow Doublecoat Ice Breaker WDX (working gun dog)
Ch Pond Hollow Aspen
Ch Pond Hollow Grand Rapids Buck JH (working gun dog)
HRCH Pond Hollow Carson City SH (working gun dog)
Ch Pond Hollow Hurricane Ridge
Pond Hollow Isle Royale (major pointed)
Pond Hollow Game Is On (major pointed)
Pond Hollow Duck Duck Goose (JH legs)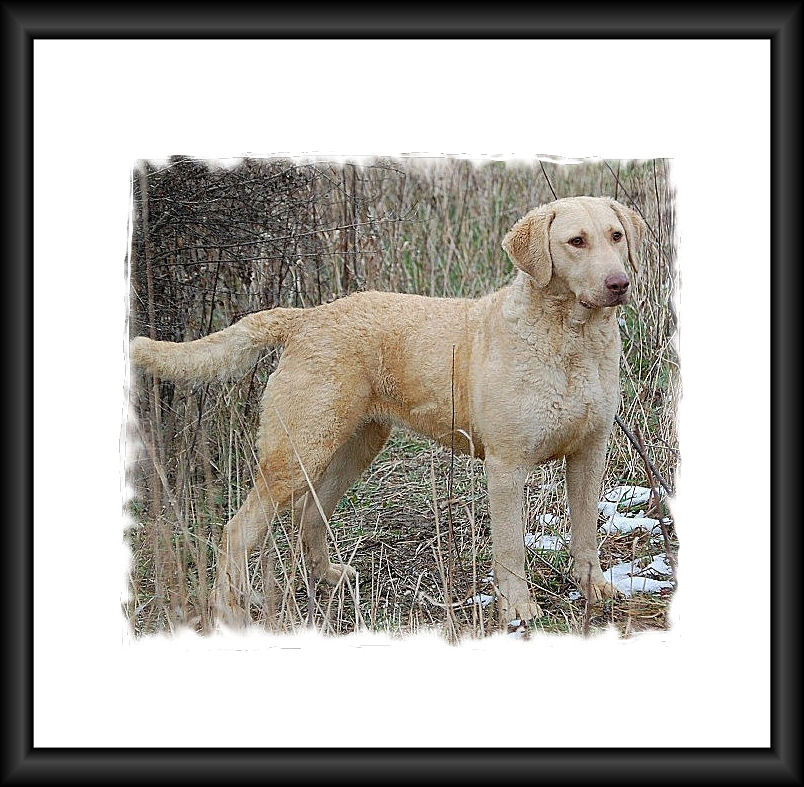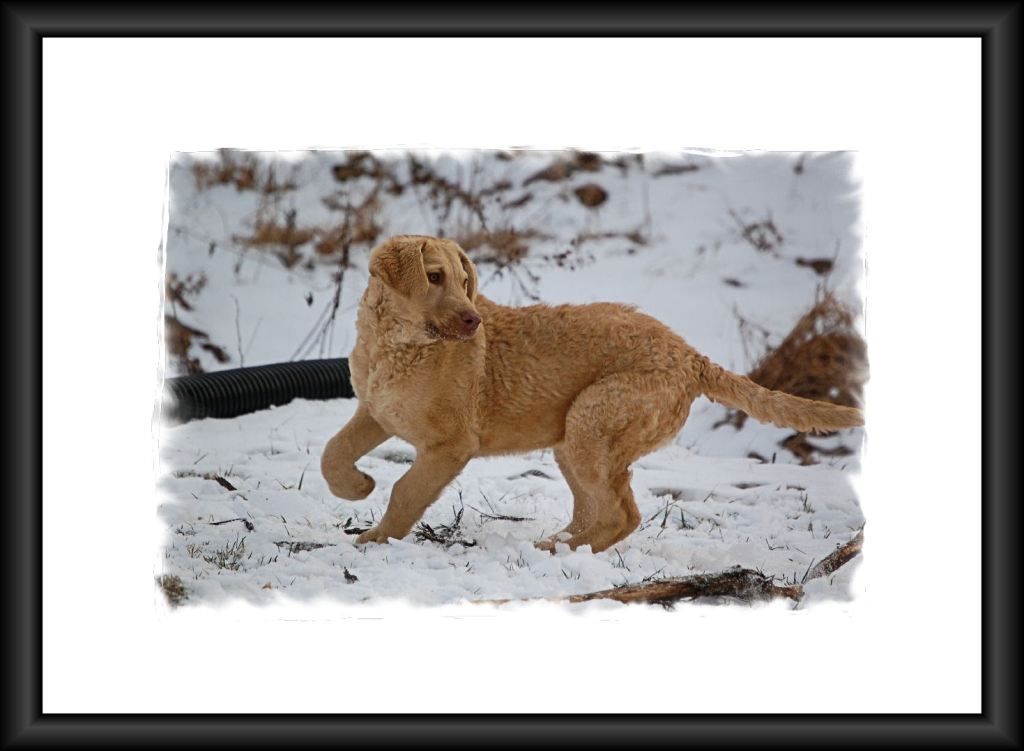 DYANE BALDWIN 4308 MANNSVILLE RD, NEWPORT PA 17074 717.582.4997 PONDHOLO@PA.NET