Ch Cal I Co Tucker Man At Pond Hollow
OFA 9726E-VPI EL 1800N-VPI; CERF 6229/11-29;
EIC74-N; Cardiac CA98-N PRA Carrier; DM-A/N

DOB 11/ 15 /2008
Size: 23" 80 lbs.
Pictures: (click to view)
Head Shot

Show Photo

Body in Profile
About "Tucker":
TUCKER is a moderate male with proper bone for his size. He sports a coarse wiry coat. Fortes are balance and superior movement. He made his Ch title with 4 majors including an ACC supported entry win and a Best In Sweeps at 8 mos. his first time out. One of his favorite past times is retrieving baseballs-hit for hours by his buddy Dave (collegiate baseball scholarship). Tucker's water entry is a "wow" and he is very birdy.
Like his sire, Tucker is outgoing, friendly happy dog who is devoted to his family.
3 of his pups have titled to their Ch with 2 of those having GrCh titles too.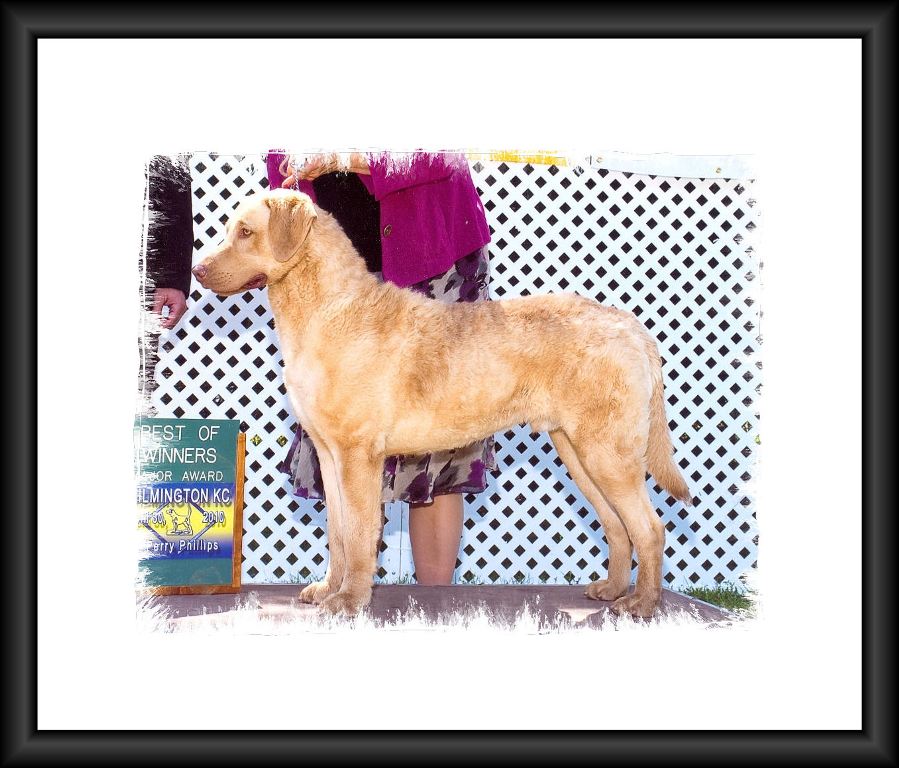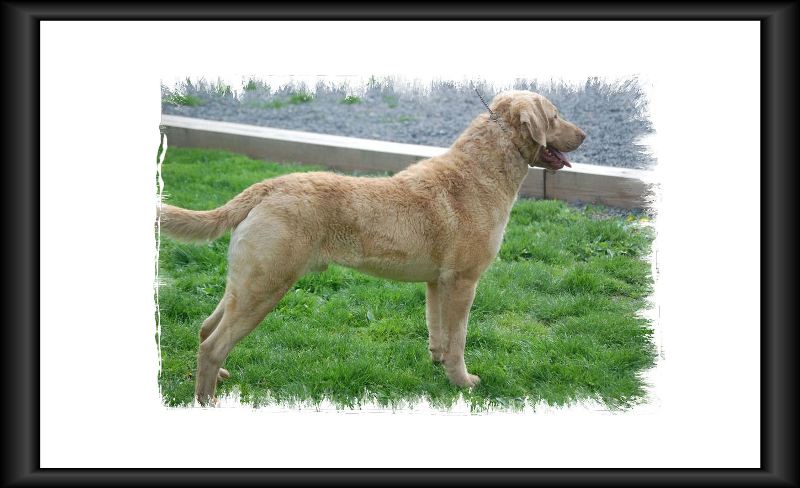 DYANE BALDWIN 4308 MANNSVILLE RD, NEWPORT PA 17074 717.582.4997 PONDHOLO@PA.NET