Ch Pond Hollow B Mine Again
March 22, 2008- June 07, 2016

"Love you forever and forever. Love with all our (my) hearts"
Pictures: (click to view)
Photo 1

Photo 2

Photo 3

Photo 4

Photo 5

Photo 6

Photo 7

Photo 8

Photo 9

Photo 10
About "Vega":
Vega was from Bogey's first frozen semen litter-born in the van on the way to a C-section. Held in Jenn's arms all the way home-"Little Luga". Like many of our dogs she had a bunch of names-"Jeanie","Vega de Baga", Pinky Nose" - a heart dog to all of us but especially Jenn. They were inseparable. Any time Jenn left her at home, she wore a lipstick kiss on head. Yes there was one there for the journey to the Rainbow Bridge. She hunted toads on summer nights on the patio; my best puppy sitter, l;oved to suck on sheepskin "monkeys" and loved everyone. Oh those expressive beautiful deep amber eyes- especially when she wanted a biscuit.
While she easily made her Ch title and won a SE Sweepstakes/WB, it was her personality ( so like her sire's), her almost human intelligence, her gentleness that made her so special. She traveled with us to Maine, Virginia, South Carolina and New York-always a positive ambassador for the breed. Jenn's shadow and best buddy-charmed the cashiers at Pets Mart-slept on Jenn's bed. Her absence is profound here.
This breed is so strong and pain tolerant. Not until 3 wks ago did we suspect there was a problem. She rallied awhile and enjoyed final weeks of walks, rides in the car and love from all of us. No chemo-no surgery-NEVER again would we make that selfish decision.
Her wonderful virtues live on in her offspring. Those fortunate enough to own one know what I mean. We hold very dear her son "Dude" Ch Pond Hollow B-Spoken; her daughter "Reesie-the Wild Strawberry" Pond Hollow B My Sunshine. Both are so like their mom. We know we'll meet again at the Rainbow Bridge-but oh, we would have loved to have had you for a while longer. The blonde ones are always the most special.
"When at last we (I) find you, your song will fill the air.
Sing it loud so we (I) can hear you-make it easy to be near you. Oh we (I) know you will."
Jenn, Bill and Dyane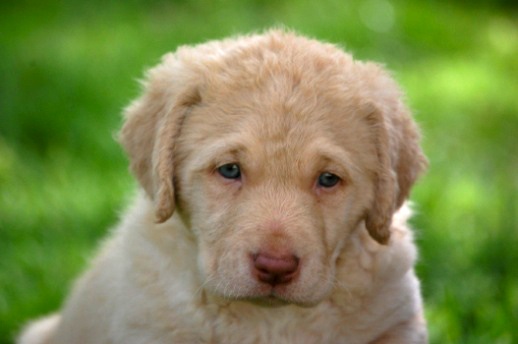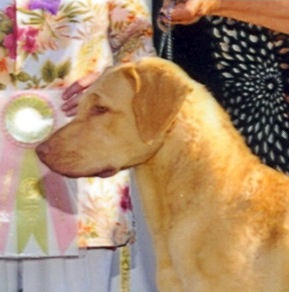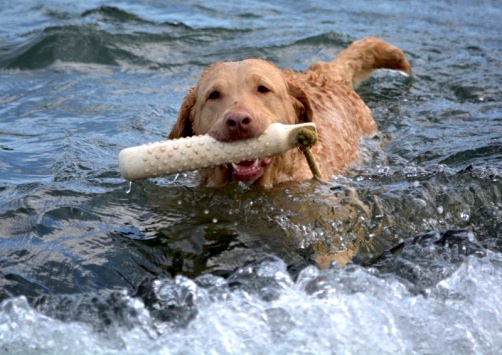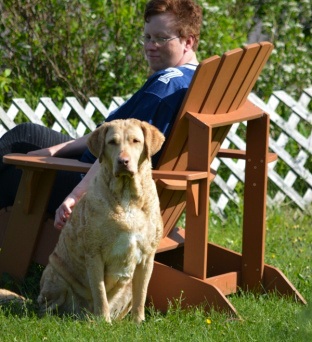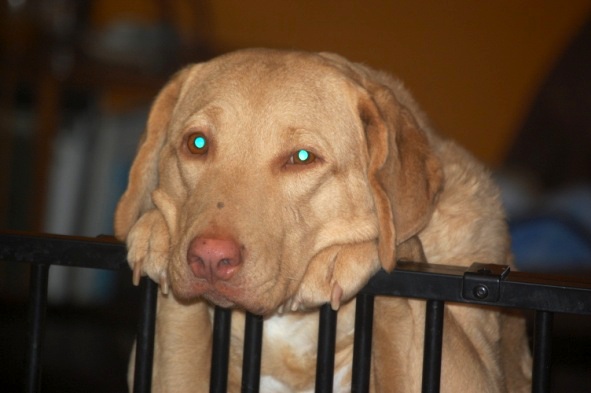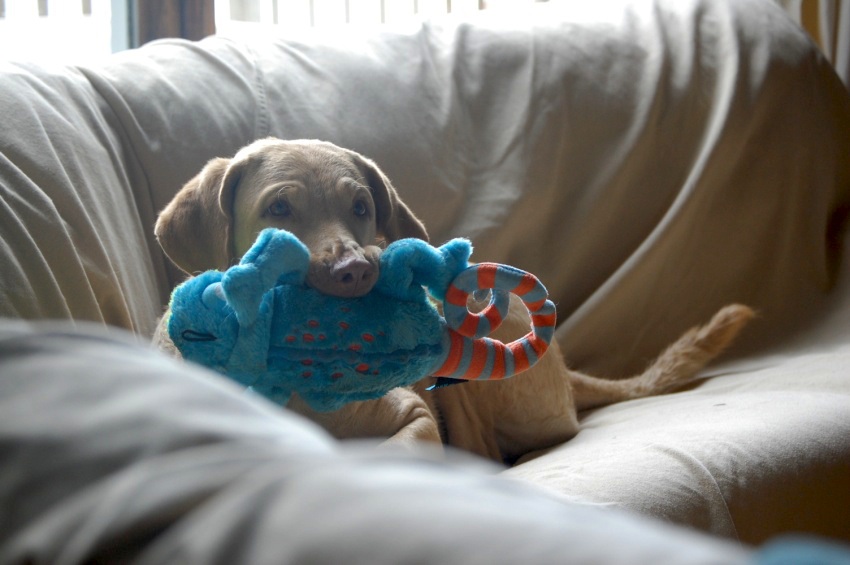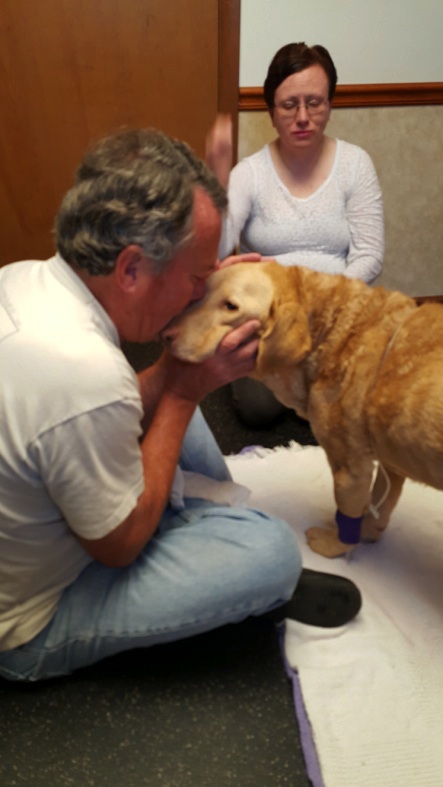 DYANE BALDWIN 4308 MANNSVILLE RD, NEWPORT PA 17074 717.582.4997 PONDHOLO@PA.NET