Ch Pond Hollow Hurricane Ridge
OFA 10480G-VPI; EL2362-VPI; EYES 304/15-34*; CARDIAC 213-Normal
DM/EIC-CBP; PRA 93-N; ED/SF 04-N

Size" 24 1/4", Weight: 85 lbs., Color: Deadgrass
DOB 5/3/2012
Pictures: (click to view)
Body in Profile 1

Standing

Head Study

As a Puppy

Show shot
About "Ridge":
What a charming boy ! He loves to retrieve, run in the woods, and meet and greet everyone who visits. His coat is outstanding-thick, coarse, dense and water resistant. We especially like his bone, broad head, ear set, short loin, underline and balance of good angles. He represents a lovely combination of his parents.
Ridge finished his Ch title with 3 majors (including a BOB twice from the classes); Best in Sweepstakes at the NCCBR Specialty; Winners Dog at an ACC Supported Entry show.
He was not getting the time and attention he needed and great home with friends who have had our dogs before needed a dog. So we let him go into retirement. He now spends his days sleeping in bed, having the run of 2.5 acres and spending summer at the ocean.
Ridge's Offspring
Ch Chessieville Bay Viking Warrior
Chessieville Bay Marbella JH
Ch * Pond Hollow Blue Ridge Rebel
Ch Northflow Original Temptation
Ch Northflow Original Armor
Ch Treasure Lake Jon's Yukon Gold

Pictures: (click to view)
Pup 1

Pup 2

Pup 3

Pup 4

Pup 5

Pup 6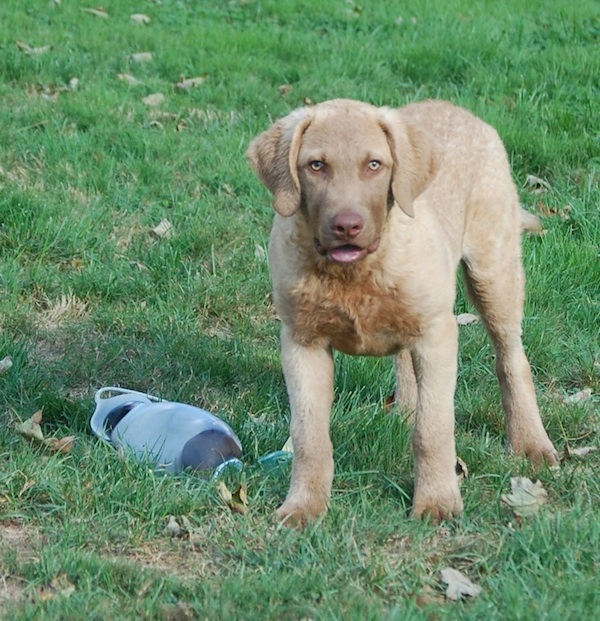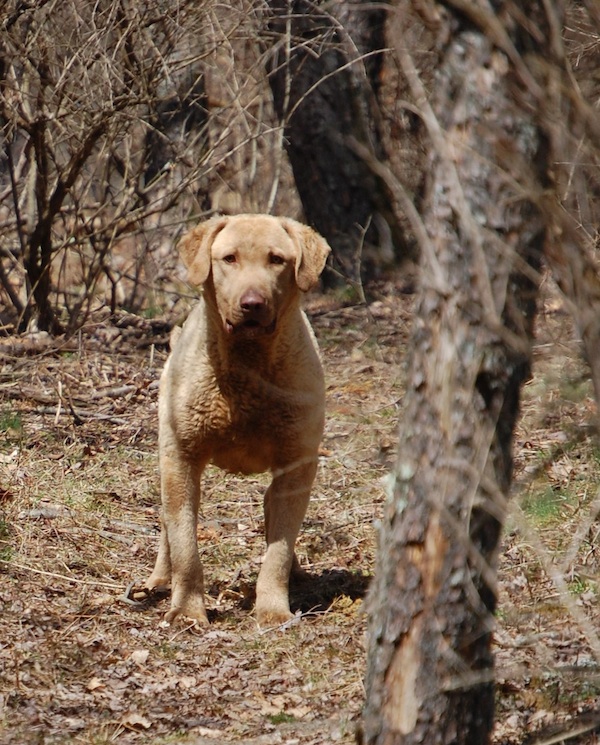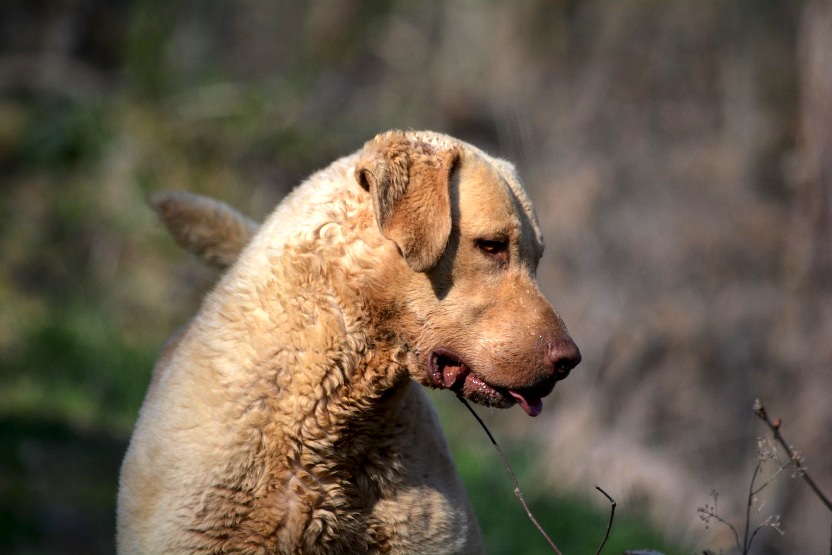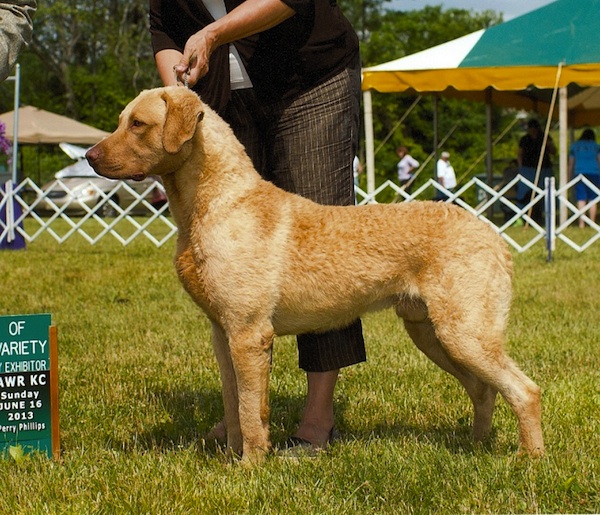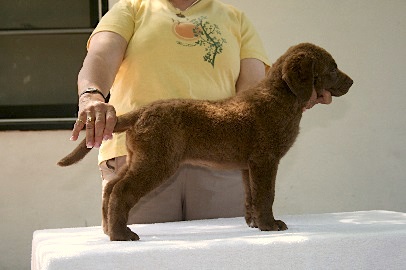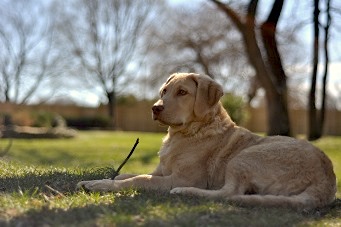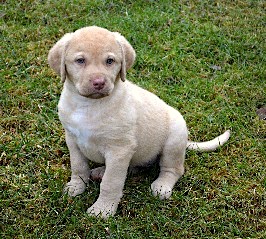 DYANE BALDWIN 4308 MANNSVILLE RD, NEWPORT PA 17074 717.582.4997 PONDHOLO@PA.NET